Regular price
Sale price
$17.32 USD
Unit price
per
Sale
Sold out
High protein, fibre rich, and low carb. 24g protein and 8g net carbs per 100g.
Share
View full details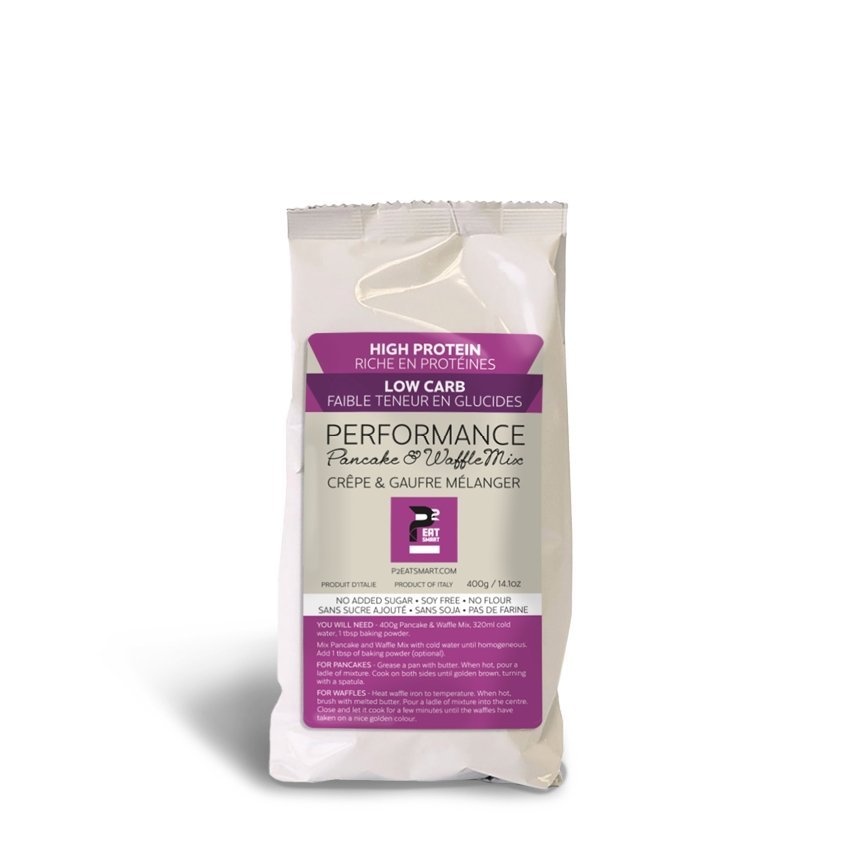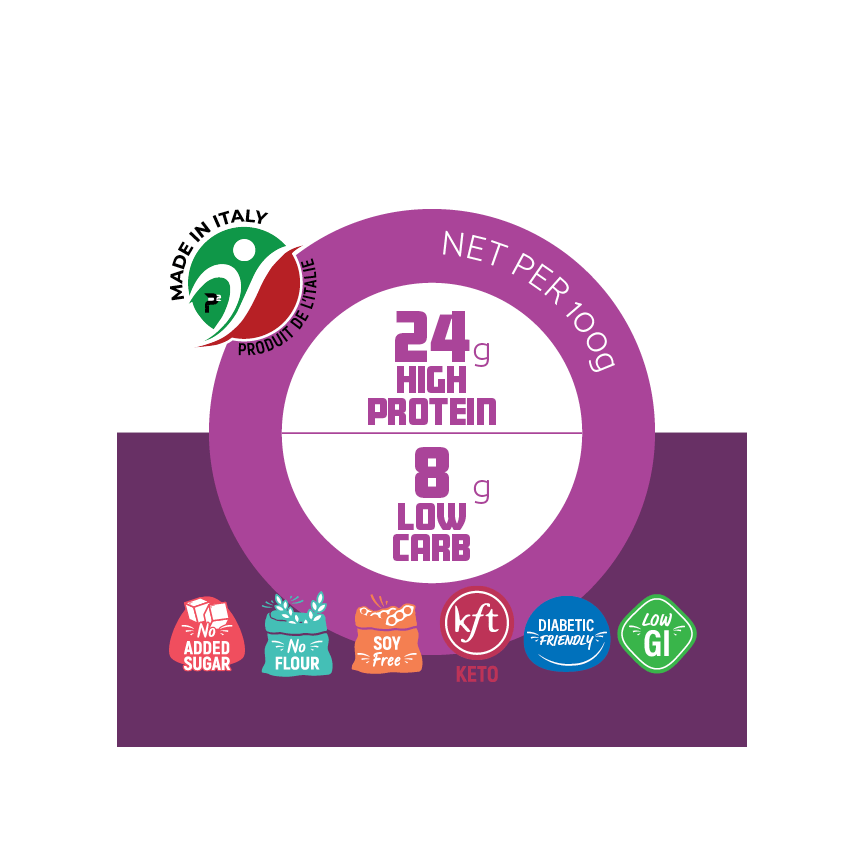 High protein, fibre rich, and low carb Performance Pancake & Waffle Mix. Made from high quality ingredients, it provides the consistency and traditional flavour of homestyle pancakes with superior nutritional values for anyone who seeks a healthier lifestyle. With 24g protein and 8g net carbs per 100g, you can enjoy the guilt free pleasure of eating waffles or pancakes with the whole family. Buon appetito!
Perfect for people who are on weight management programs, carb conscious, diabetic, high performance athletes, anyone just wanting to eat healthier, perfect for everyone! Enjoy breakfast with the whole family!

OUR PLUSES
High Protein
Low Carb
No added sugar
Soy free
No flour
Diabetic friendly
Low glycemic index
Keto friendly
Just plain good!

260% MORE PROTEIN THAN COMMON PANCAKE MIX
937% LESS CARBOHYDRATES THAN COMMON PANCAKE MIX
Collapsible content
(EN) INGREDIENTS

Concentrated whey protein , Egg white (5%), Wheat protein, Wheat fibre, Pea protein, Acacia fibre, Coconut oil, Erythritol, Emulsifier: Sunflower lecithin, e471, Raising agents: Sodium bicarbonate, Pyrophosphate sodium.

Allergens: GLUTEN, EGGS, WHEAT.
Store in a cool and dry place.
Produced in a factory that also uses lupine, nuts, sesame, eggs, milk, gluten, oats and soy.
(FR) INGRÉDIENTS

Protéine de lactosérum concentrée, Blanc d'oeuf (5%), Protéine de blé, Fibre de blé, Protéine de pois, Fibre d'acacia, Huile de coco, Érythritol, Émulsifiant: Lécithine de tournesol, e471, Agents levants: Bicarbonate de sodium, Pyrophosphate sodique.

Allergènes: GLUTEN, OEUFS, BLÉ.
Conserver dans un endroit frais et sec.
Produit dans une usine qui utilise également du lupin, des noix, du sésame, des œufs, du lait, du gluten, de l'avoine et du soja.
 (ES) INGREDIENTES

Proteína de suero concentrada , Clara de huevo (5%), Proteína de trigo, Fibra de trigo, Proteína de guisante, Fibra de acacia, Aceite de coco, Eritritol, Emulgente: Lecitina de girasol, e471, Gasificantes: Bicarbonato de sodio, Pirofosfato sódico.

Alérgenos: GLUTEN, HUEVOS, TRIGO.
Almacenar en un lugar fresco y seco.
Producido en una fábrica que también utiliza altramuz, nueces, sésamo, huevos, leche, gluten, avena y soja.
COOKING TIME

You will need - 400g Pancake & Waffle Mix, 320ml cold water, 1 tbsp baking powder.

Mix Pancake and Waffle Mix with cold water until homogeneous. Add 1 tbsp of baking powder (optional).

For Pancakes - Grease a pan with butter. When hot, pour a ladle of mixture. Cook on both sides until golden brown, turning with a spatula.

For Waffles - Heat waffle iron to temperature. When hot, brush with melted butter. Pour a ladle of mixture into the centre. Close and let it cook for a few minutes until the waffles have taken on a nice golden colour.