Regular price
Sale price
$6.45 USD
Unit price
per
Sale
Sold out
 High protein, fibre rich, and low carb pasta.
50g protein and 14g net carbs per 100g.
Share
View full details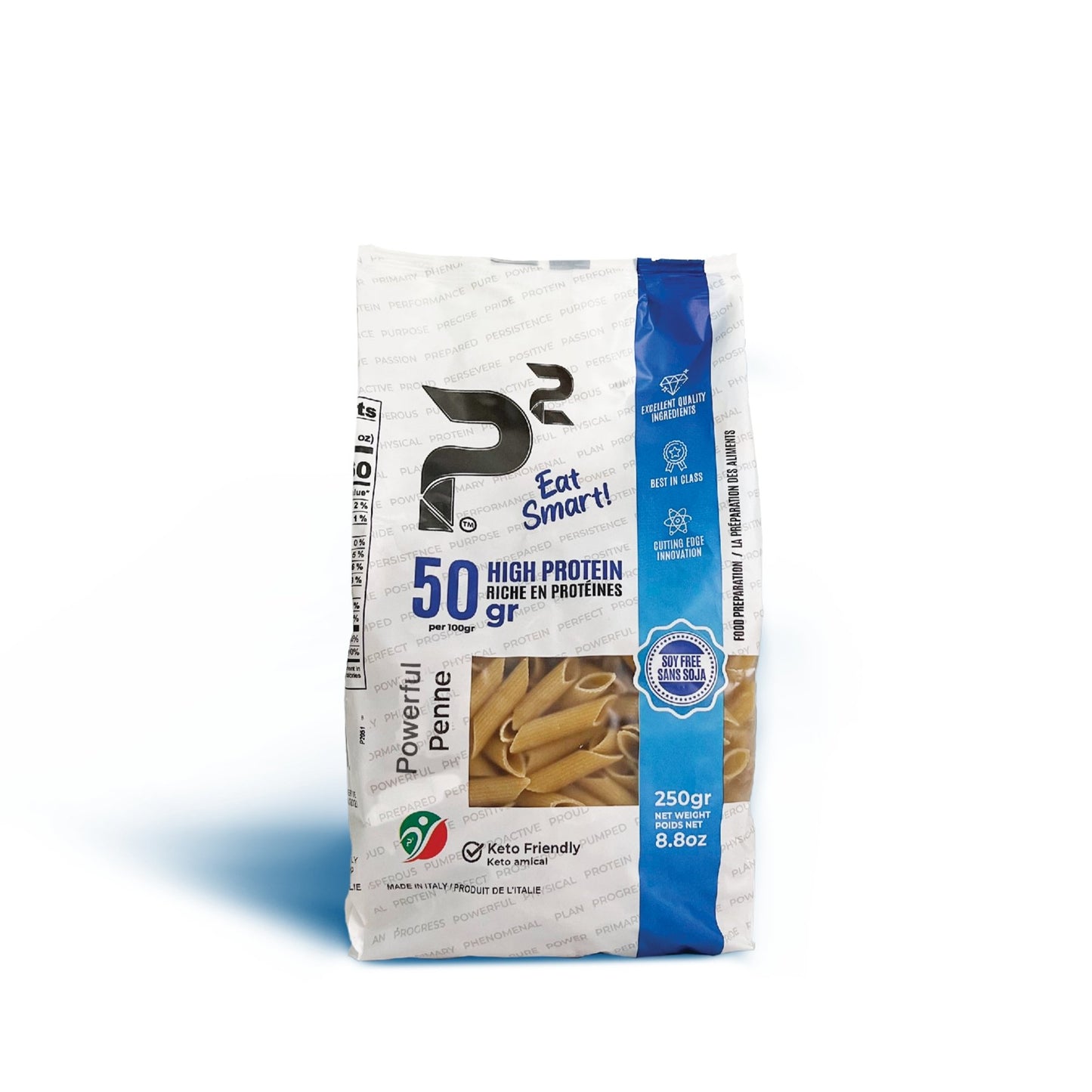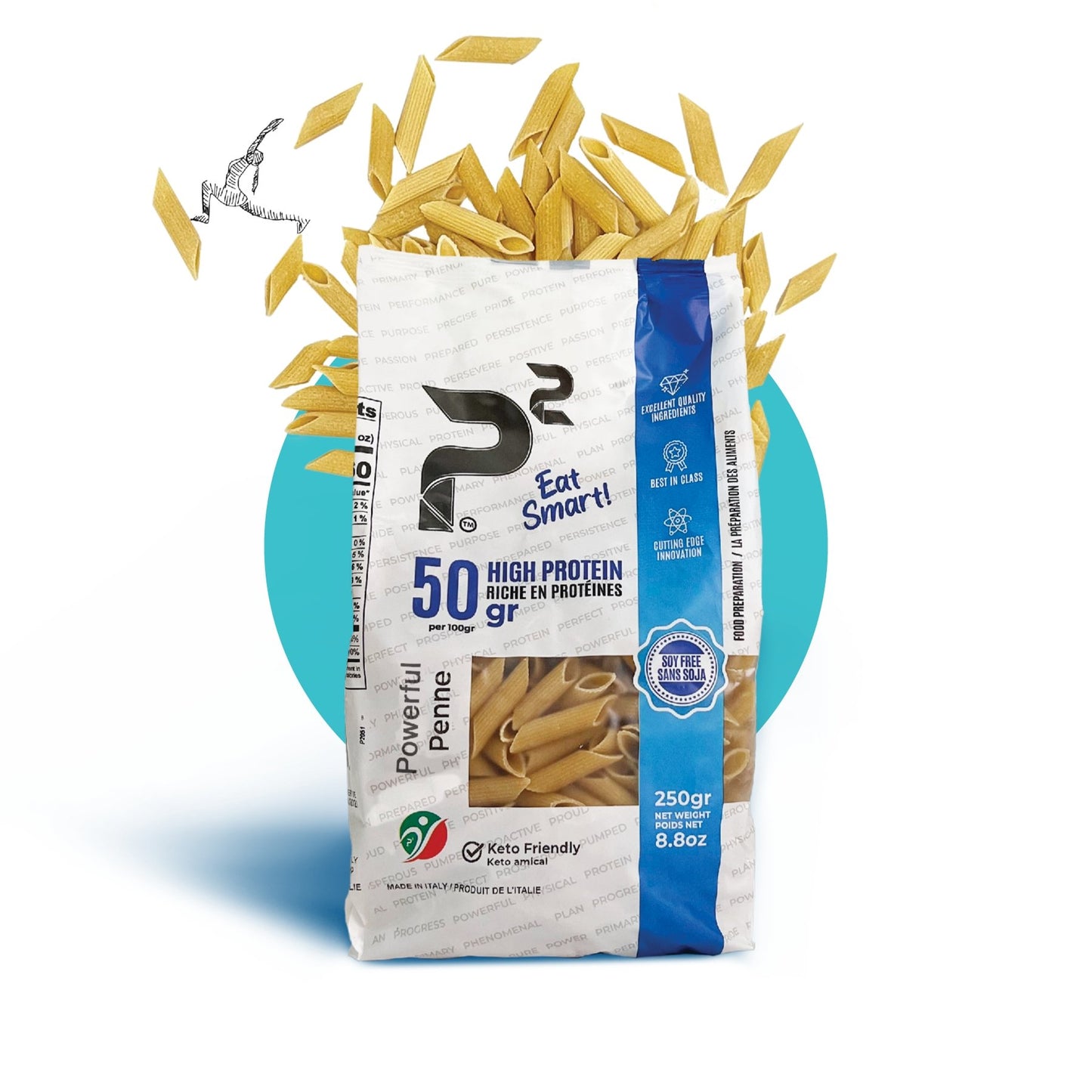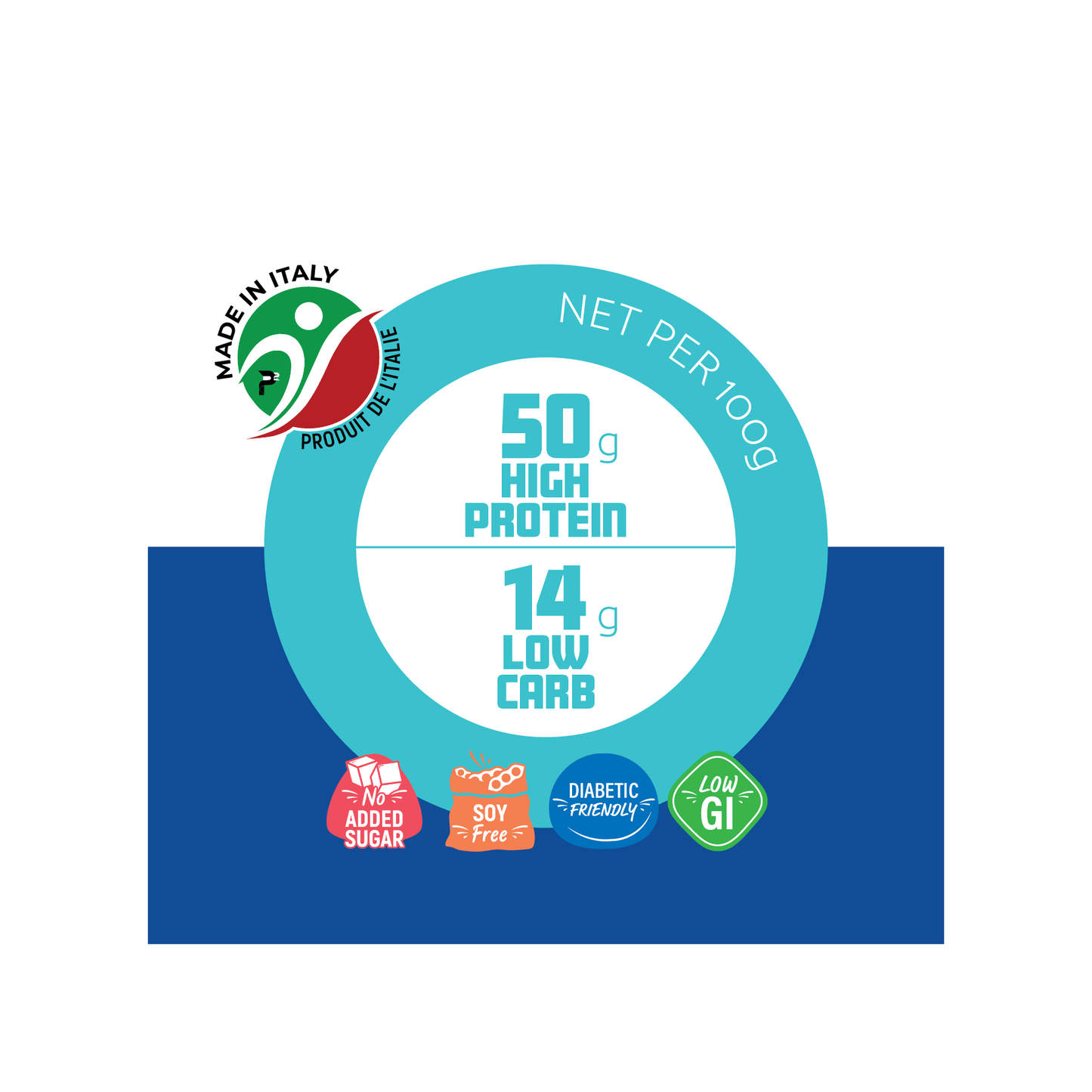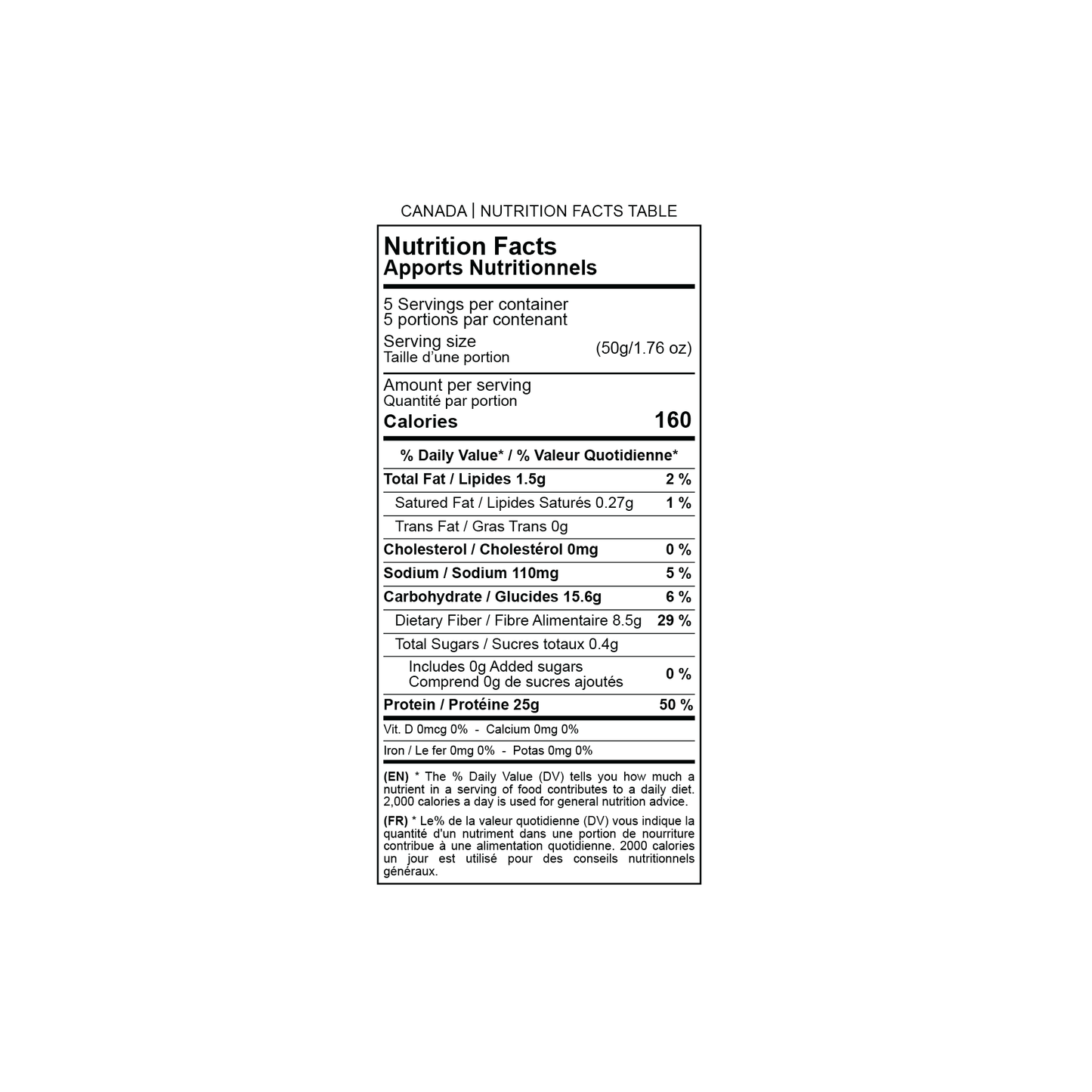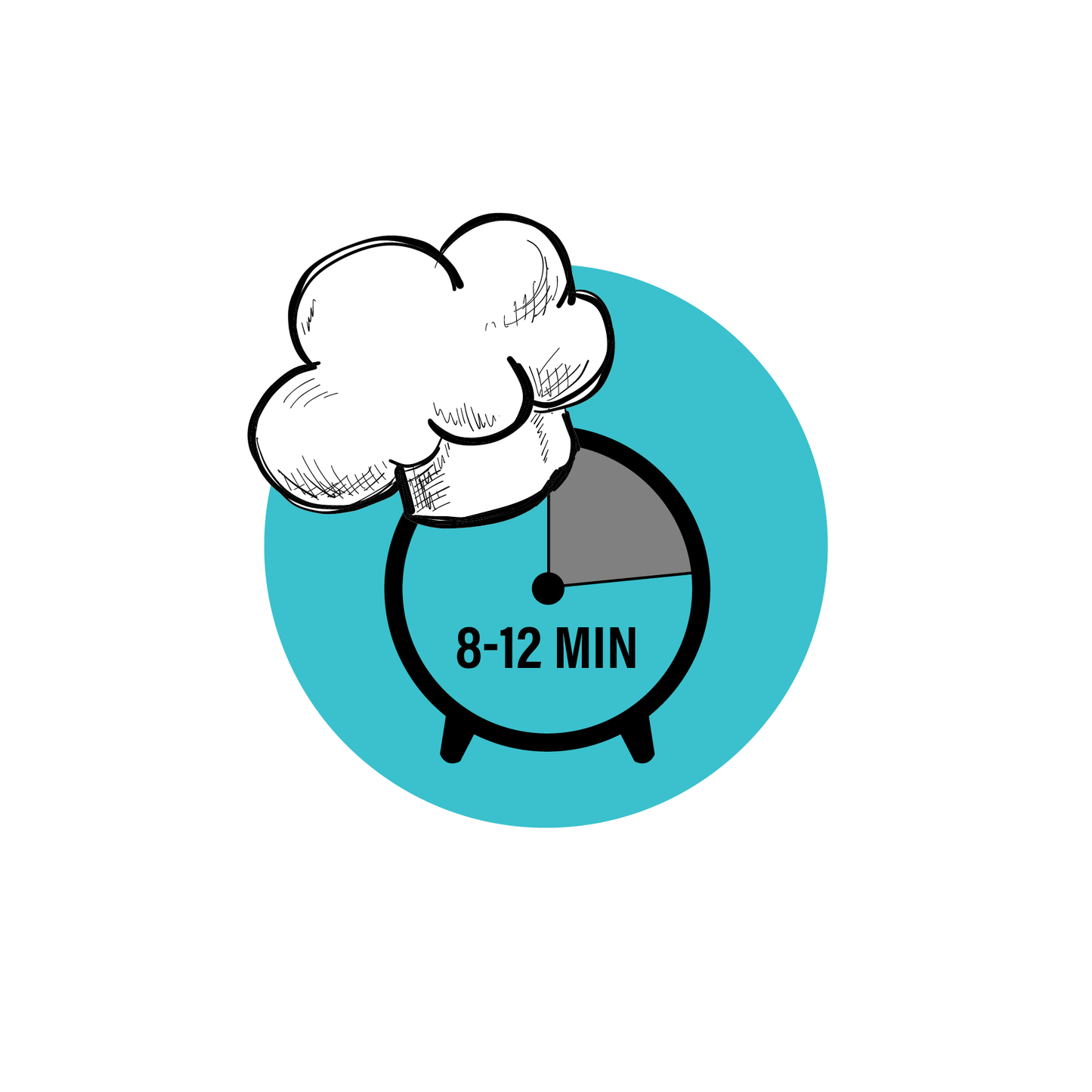 High protein, fibre rich, and low carb Powerful Penne pasta. Made from high quality ingredients, it provides the consistency and traditional flavour of Italian pasta with completely different nutritional values. With 50g protein and 14g net carbs per 100g, you can enjoy the guilt free pleasure of eating pasta with the whole family again. Buon appetito!

Perfect for pasta lovers, people who are on weight management programs, carb conscious, diabetic, high performance athletes, or anyone just wanting to eat healthier. Enjoy with the whole family!

OUR PLUSES
No added sugar
Soy free
Diabetic friendly
Low glycemic index
Just plain good!

416% MORE PROTEIN THAN COMMON PASTA
79% LESS CARBOHYDRATES THAN COMMON PASTA
Collapsible content
(EN) INGREDIENTS

Ingredients: Wheat protein (Gluten, Egg white (5%), Whey protein (Milk), Pea protein, Wheat fiber, Wheat flour, Acacia fiber, Stabilizing agents: Guar gum Guar gum, Psyllium.

Allergens: Gluten, Eggs, Milk, Wheat.

Produced in a factory that also uses lupine, nuts, sesame, eggs, milk, gluten, oats and soy.
(FR) INGRÉDIENTS

Protéine de blé (GLUTEN), blanc d'oeuf (5%), protéine de BLÉ (LAIT), protéine de pois, fibre de BLÉ, farine de BLÉ, fibre d'acacia, agents stabilisants: gomme de guar E412, psyllium.

Allergènes: GLUTEN, OEUFS, LAIT, BLÉ.

Conserver dans un endroit frais et sec.

Produit dans une usine qui utilise également du lupin, des noix, sésame, oeufs, lait, gluten, avoine et soja.
 (ES) INGREDIENTES

Proteína de trigo (GLUTEN), HUEVO blanco (5%), proteína de suero (LECHE), proteína de guisante, fibra de trigo, harina de trigo, fibra de acacia, agentes estabilizantes: goma guar E412, psyllium.

Alérgenos: GLUTEN, HUEVOS, LECHE, TRIGO.

Mantener en lugar fresco y seco.

Producido en una fábrica que también utiliza lupino, nueces, sésamo, huevos, leche, gluten, avena y soja.
COOKING TIME

(EN)Cooking Instructions: Add to boiling water and cook between 8-12 minutes or until "Al Dente"

(FR)Instructions de cuisson: Ajouter à l'eau bouillante et cuire pendant 8-12 minutes ou jusqu'à "Al Dente"

(ES)Instrucciones de cocción: agregue al agua hirviendo y cocine por 8-12 minutos o hasta que "Al Dente"
Pretty Tasty
This is better than I expected. The texture is good it is similar to a whole wheat pasta.
Dommage que la compagnie soit si loin..... J'en commanderait davantage. J'adore
Great Product
I meal prep 5 days at a time, this holds up/reheats so we'll! Not heavy at all. Best pasta I have purchased.
Great product
I cooked it 2 minutes longer. Goes well with all my regular pasta recipes. I feel lighter and more energy after eating it compared to a regular or whole grain pasta. Very glad that I did it a try :)
Great macros
Macros are great, but pasta needs to be cooked more than regular as it is still chewy. Helps to add something to it as not great alone but not bad either. Just needs a complimentary flavour