Regular price
Sale price
$9.55 USD
Unit price
per
Sale
Sold out
High in protein and low in carbs.
44g protein and 8g net carbs per 100g.

Share
View full details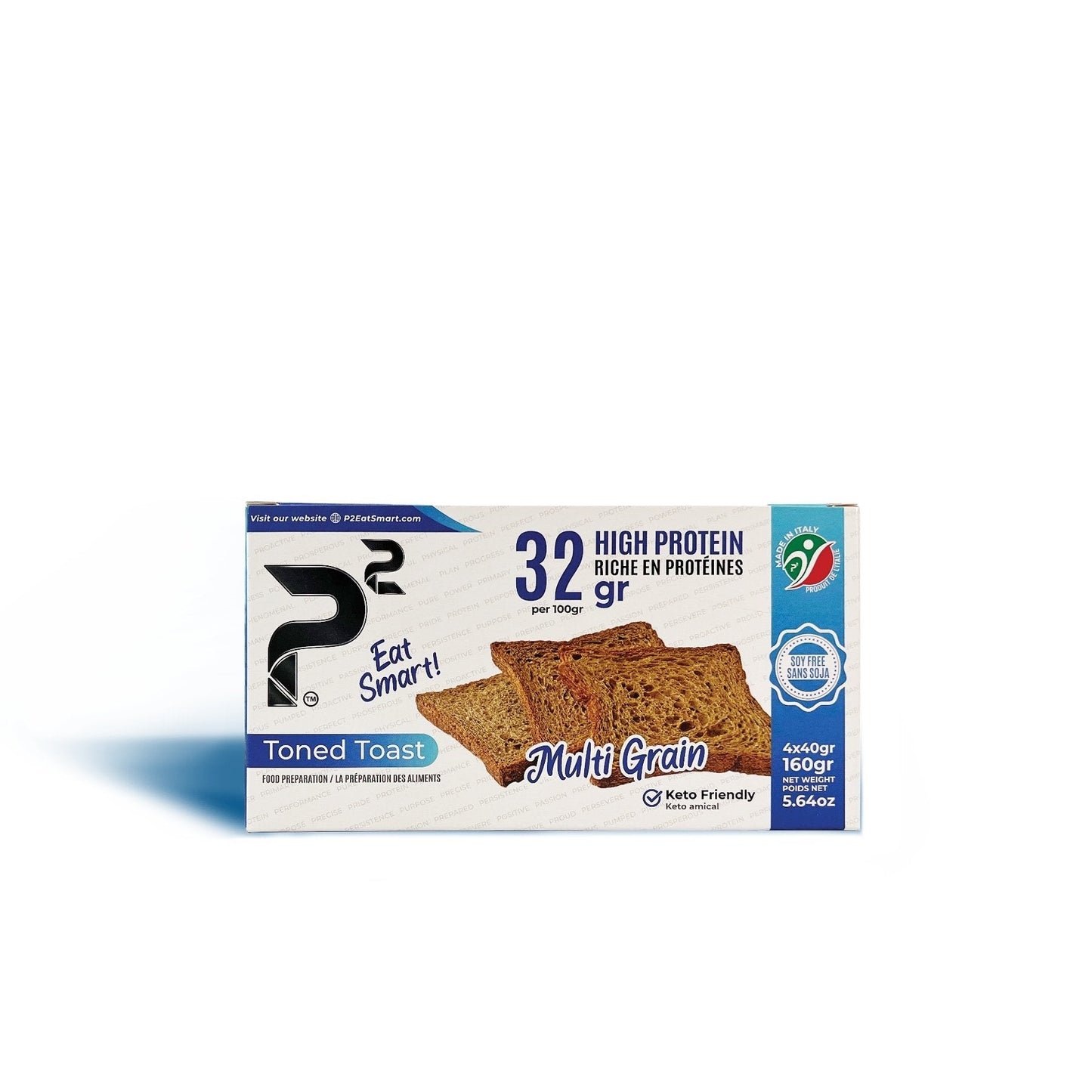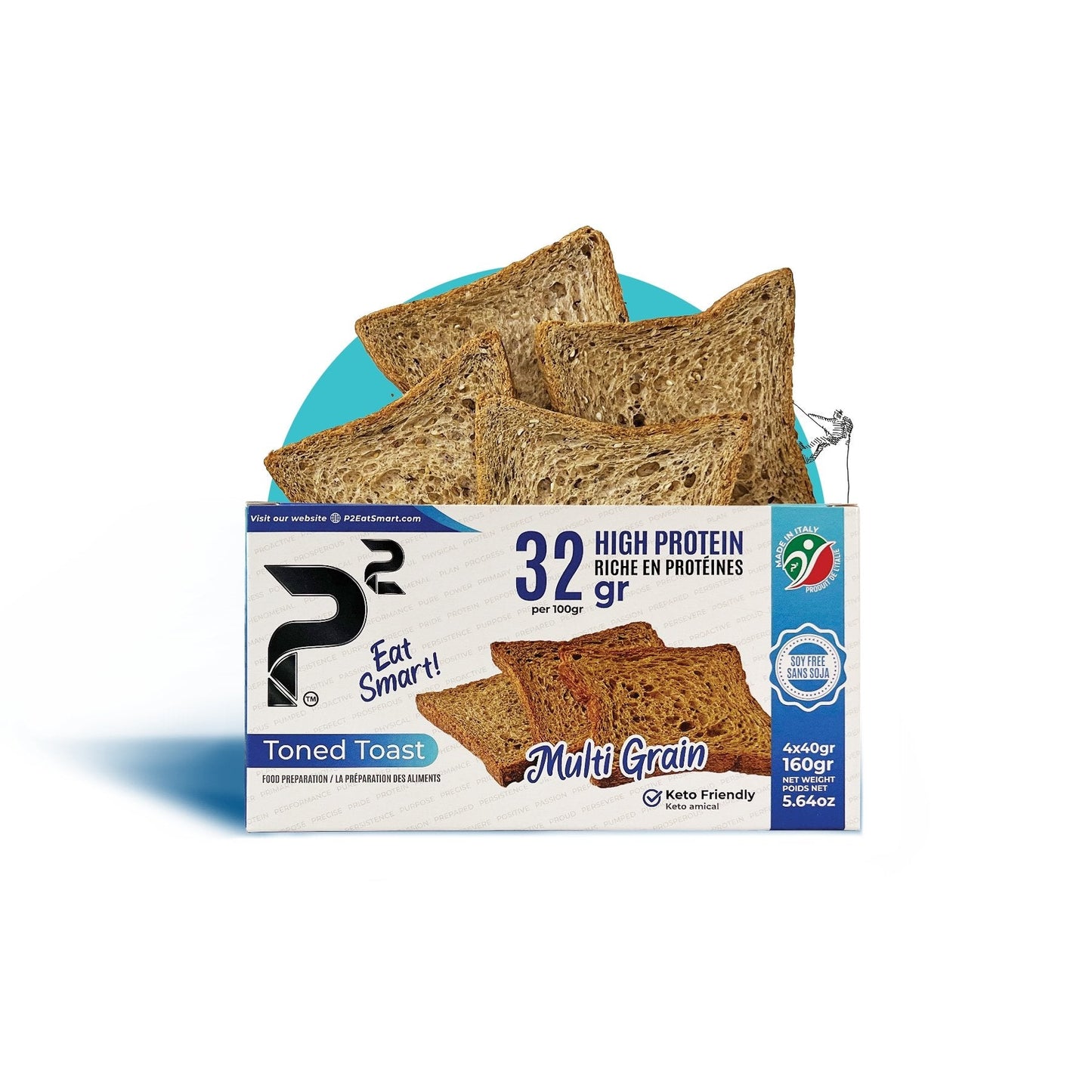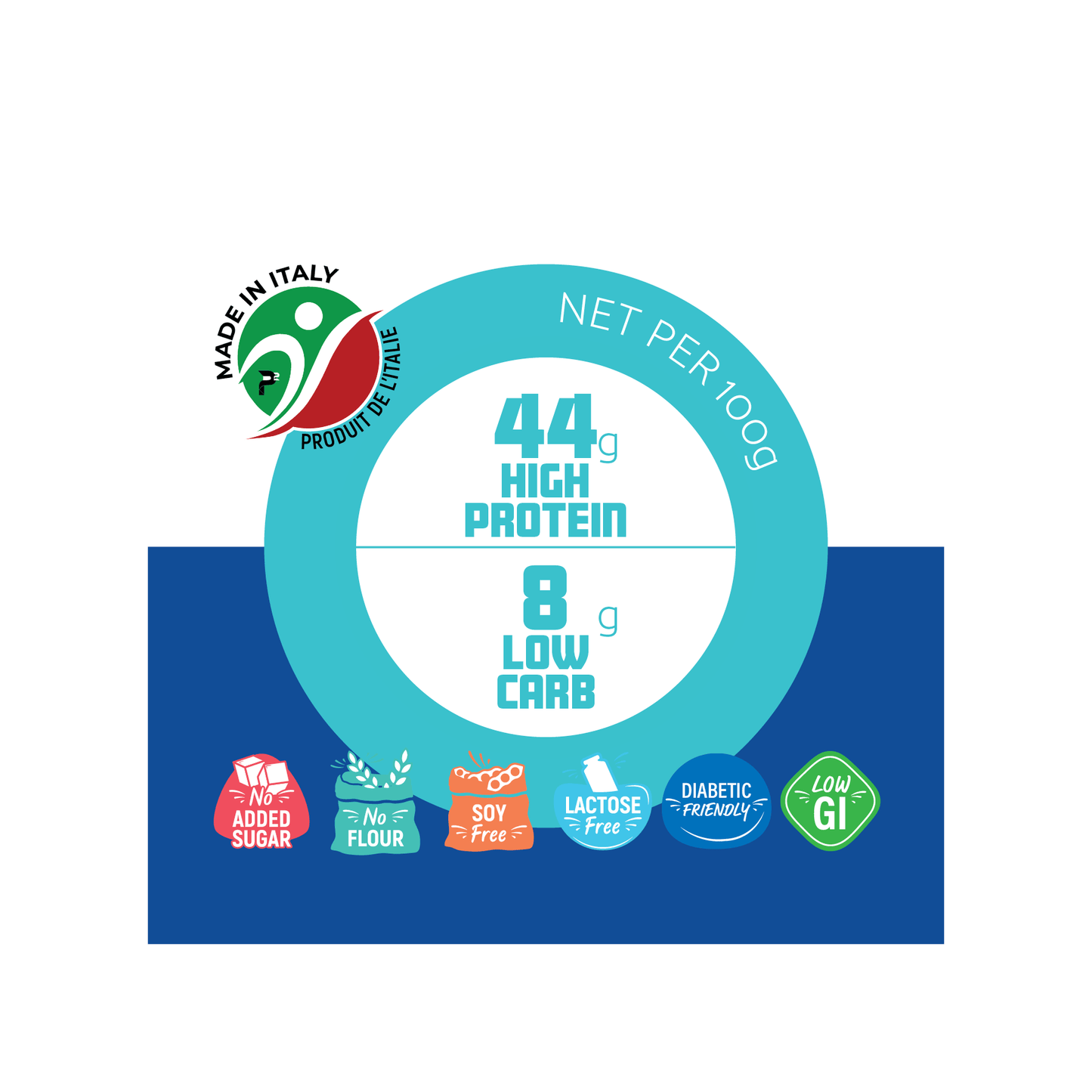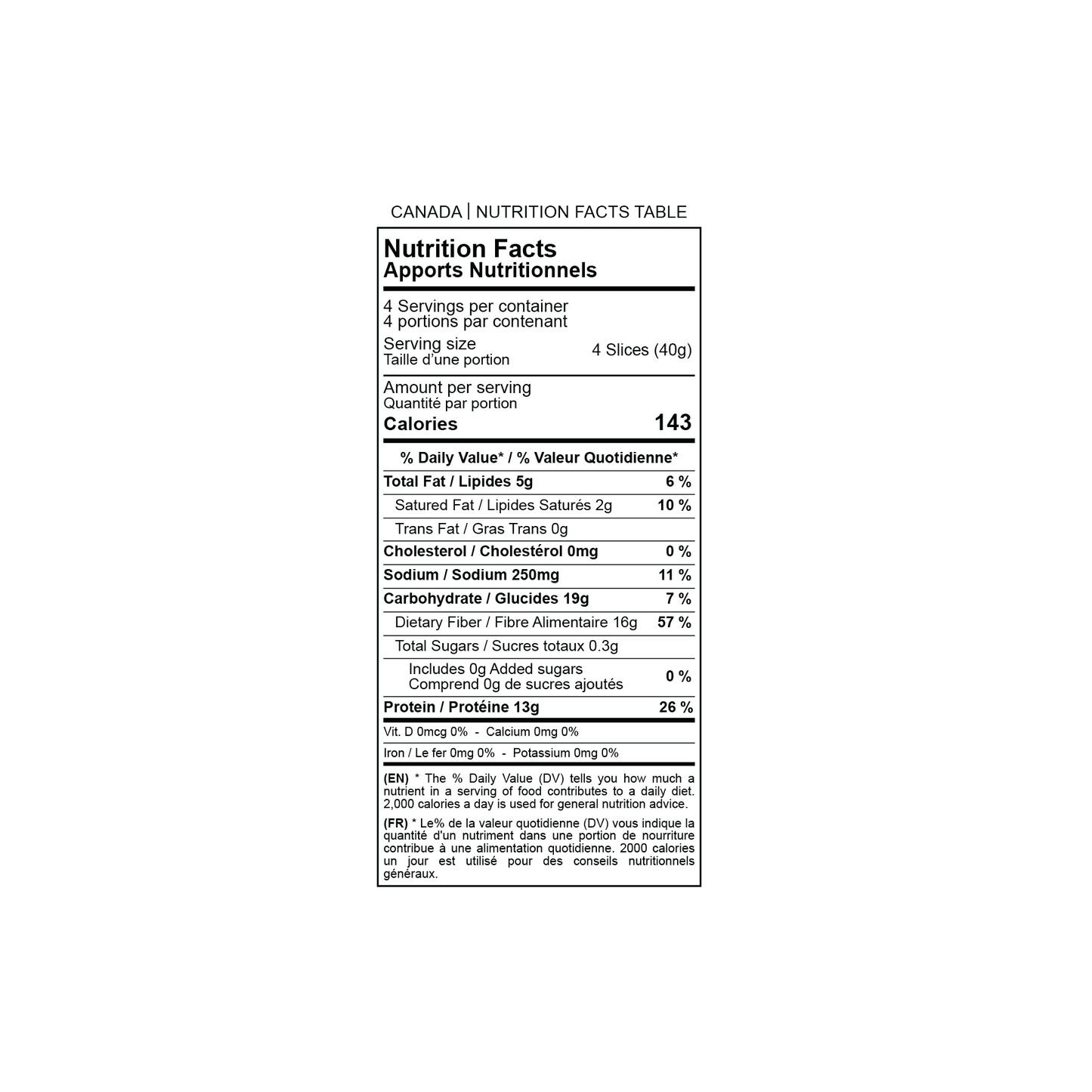 Upscaled melba toast, but high in protein and low in carbs. With 44g protein and 8g net carbs per 100g, they are a light alternative to traditional bread. Fantastic when topped with a tuna salad and olive oil or poached egg avocado toast. Buon appetito!

Perfect for bread lovers, people who are on weight management programs, carb conscious, diabetic, high performance athletes, or anyone just wanting to eat healthier. Enjoy with the whole family! 

Each 160 gram box contains 4 packs of 4 slices.

OUR PLUSES
No added sugar
Soy free
No flour
Lactose free
Diabetic friendly 
Low glycemic index
Just plain good!


416% MORE PROTEIN THAN COMMON TOASTED BREAD 
89% LESS CARBOHYDRATES THAN COMMON TOASTED BREAD 
Collapsible content
(EN) INGREDIENTS

Ingredients: Wheat protein (Gluten), Wheat fiber, Egg white (5%), Acacia fiber, Oat protein, Rice protein, Cocoa (4%), Almond (3%), Hazelnut (3%), Extra virgin olive oil, Natural yeast, Salt, Sweetener: Acesulfame K, Sucralose, Emulsifier: Mono and diglycerides of fatty acids, Sunflower lecithin.

Allergens: Gluten, Oat, Wheat.

Produced in a factory that also uses lupine, nuts, sesame, eggs, milk, gluten, oats and soy.
(FR) INGRÉDIENTS

Fibres de BLÉ, protéines de blé (GLUTEN), protéines d'avoine, blanc d'oeuf (5%), graines de lin, graines de SÉSAME, huile d'olive extra vierge, sel, levure naturelle, émulsifiant: lécithine de tournesol.

Allergènes: GLUTEN, AVOINE, OEUFS, SÉSAME, BLÉ.

Conserver dans un endroit frais et sec.

Produit dans une usine qui utilise également du lupin, des noix, sésame, oeufs, lait, gluten, avoine et soja.
 (ES) INGREDIENTES

Fibra de trigo, proteína de trigo (GLUTEN), proteína de avena, EGG white (5%), semillas de lino, semillas de SESAME, aceite de oliva virgen extra, sal, levadura natural, emulsionante: lecitina de girasol.

Alérgenos: GLUTEN, AVENA, HUEVOS, SESAMO, TRIGO.

Mantener en lugar fresco y seco.

Producido en una fábrica que también utiliza lupino, nueces, sésamo, huevos, leche, gluten, avena y soja.
COOKING TIME

Top with something delizioso and enjoy!